Through the listed socializing platforms, you can easily get BestSub's latest information, either on products, beautiful images, news or other activities, especially on facebook, twitter and Wechat.
You are free to watch and share BestSub's video to your friends on Youtube, Instagram and etc.
All platforms are wonderful choice for free communication between you and BestSub.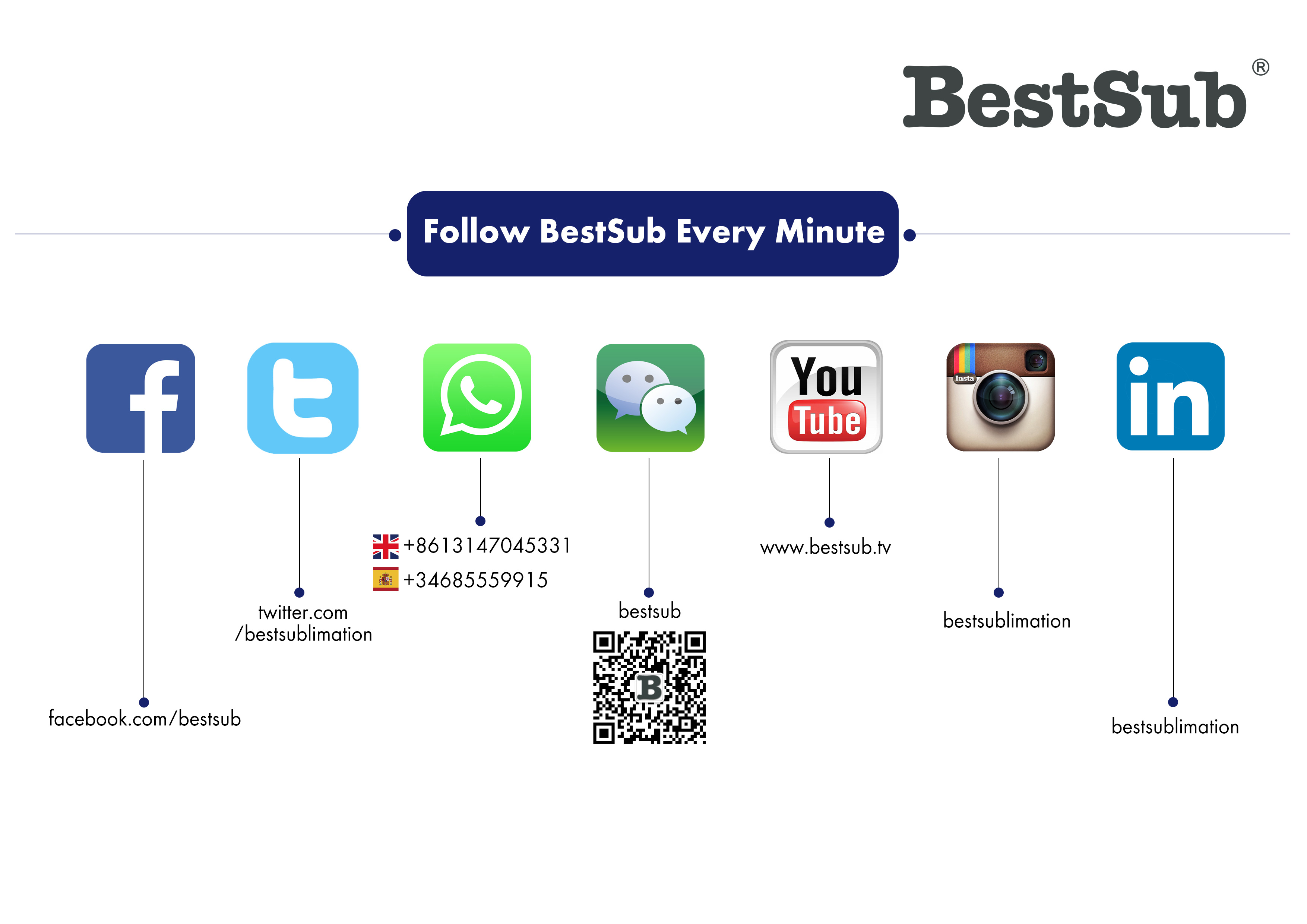 What you can do
Fast and free communication with BestSub, DIY printing fans and your friends;
Freely get the most wonderful industry news, sublimation information, tutorials, pictures, inspirations, etc;
Find the most interesting community for your business thinking and entertaining;
Since BestSub has synchronized facebook, twitter, Youtube and Google+, you are able to enjoy BestSub's promotion information by one stop.
The most important, you will be always with BestSub, no matter where you are and when it is as long as you are connected to the Internet.